Looking for high quality custom awnings for your Mount Eliza home or storefront? Undercover features a wide range of superb Australian-manufactured and high-end luxury European folding arm awnings and experienced custom installers to meet your needs. Our extensive selection of awnings includes a wide variety of colours, styles, and materials to suit any home or business.
Experience Undercover's excellent customer service and superb attention to detail. See for yourself how our beautiful awnings (custom measured to fit and expertly installed) will change your life. Visit us in store to go through the options or call on us for an on-site visit to discover the Undercover difference.
If you're looking for some stylish outdoor blinds or custom fit awnings in Mt Eliza, look no further than Undercover Blinds & Shade Systems. We'll help you find the perfect awning to fit your needs and budget. Call us today on 03 9775 1726 to find out how we can help fulfill your Mt Eliza awning needs.
European designed and engineered, Turnils provide quality Folding Arm Awnings made from the finest materials and engineered by experts with impeccable skills and experience.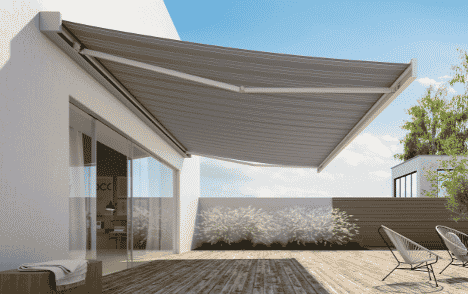 Weinor awnings feature exceptional German craftsmanship, durability, and award-winning design. Bring life to your outdoors with beautiful Weinor awnings bring your outdoor area to life.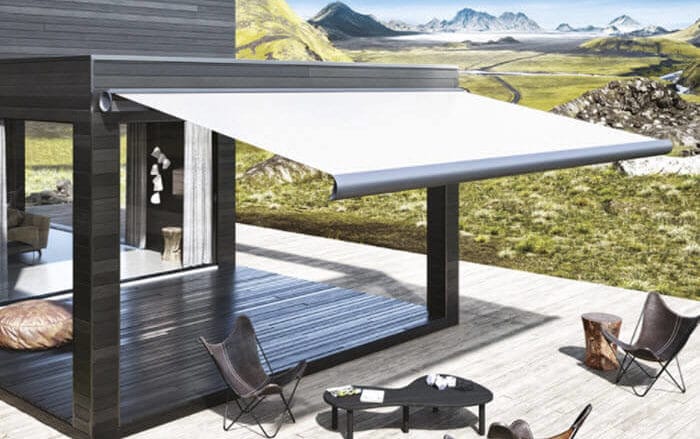 We custom measure, assemble and install Acmeda's stunning automated folding arm awnings Melbourne-wide. For a complete measure, FREE quote and professional installation, trust the experts!
BAT Awnings an Italian success story since 1983, BAT designs and manufactures innovative folding arm awning systems that are both stylish, hardwearing and innovative designs
TALK TO OUR TEAM TO GET STARTED TODAY
Folding Arm Awnings Mount Eliza
We have been servicing Mount Eliza and the surrounding suburbs since 2007. We pride ourselves on our high quality outdoor blinds and custom awnings, which are manufactured to the highest standards, and our first-class customer service.
Our extensive range of Mount Eliza folding arm awnings from leading domestic and European suppliers guarantees we can meet your outdoor entertainment needs. From smarthome automation options to heaters and LED lighting accessories, your Mount Eliza folding arm awnings can perform in a plethora of conditions and seasons.
With over 120 years of combined experiences in the industry, we have the knowledge and expertise to find the perfect awning for your needs. So, if you're looking for folding arm awnings in Mt Eliza, look no further than Undercover Blinds & Shade Systems.
All of our awnings, blinds and shades come with a 5-year warranty. Our Awnings team can help you choose the best system for your home.
All our materials not only look great, but can survive the harsh Australian sun.
Come to our showroom to see 36 working displays!
Retractable Roofs Mount Eliza
Retractable roof systems provide full weather protection for your outdoor areas. Retractable roofs can be opened or closed as needed. At Undercover, we ensure they are built to last, made with high quality materials that are 100% waterproof and wind-resistant up to 120km/hr. Insulate your outdoor area from the sun, rain, and wind all year round with our Mount Eliza retractable roofs. With full smarthome voice and remote control operation available, retractable roofs are easy to operate, so you can decide how much sun or shade you experience.
Retractable roofs are a great outdoor entertainment option if you're looking for a fully or partially enclosed alfresco patio. Get all year round comfort with a Mount Eliza retractable roof from the shade experts at Undercover Blinds & Shade Systems!
Excellent products, good communication and super friendly installation staff. I would definitely recommend this company.
Anthony and Dallas were delightfully easy to deal with and very efficient.
Thanks all.
Clare & Tony
Glass Roof Blinds Mount Eliza
Having a glass roof over your home's atrium is a great way to make the most of natural light in winter (and to keep the warmth in over your alfresco patio!) When the summer months roll around, you may find that the high temperatures can be tough to deal with in Mt Eliza, but not with glass roof blinds. With motorised tensioned fabric that rolls out over your glass roof area, this innovative blind can help block out excess sunlight and protect your furnishings from fading. In addition, you can also take advantage of smart features like sun and wind sensors, which ensure that your covered blinds are always working optimally to keep your glass roof as comfortable as possible.
Whether you're looking for ways to stay cool in the summer or retain heat in winter, a glass roof with stylish covered blinds is sure to be a valuable addition. Undercover can help you assess if a glass roof is a viable option for you. Visit it us in in store or call us on 03 9775 1726 to learn more!
Undercover Blinds & Shade Systems are the premium provider of awnings in Mt Eliza and surrounding areas. With over 120 years of combined experience, our team of awning experts can provide you with the perfect shade solution for your requirements. Undercover is renowned for quality awnings and retractable roofs, superb fit and finish, and an authority with all things awnings throughout the greater Melbourne area.
If you're after Weinor, Turnils, BAT and Rollease Acmeda awnings, we can help! Contact us today to arrange a free on-site consultation. Our awnings team will be more than happy to assist you in finding the perfect solution for your needs.
Frequently Asked Questions On Our Mt Eliza Awnings
We custom build and fit a variety of awnings and retractable roofs. Here are answers to costumer questions often asked in our showroom.
How long do Retractable Awnings last?
We sell quality built European-designed awnings projected to last 30+ years. Life expectations for an awning's fabric is between 10 to 15 years until a replacement is required.
Can I leave my awning out in the rain?
The rule of thumb is yes. Your awning is able to handle a light drizzle of rain, but water should not pool on the fabric. The awnings are a shade solution, not a weatherproofing solution. Check out our Retractable Roof Systems for complete waterproof shade solutions.
What's the difference between Full Cassette, Semi Cassette and Open Style Awnings?
Full Cassette Awnings
A full Cassette awning hides the mechanics for a more aesthetically pleasing and slimline finished result.
Semi Cassette Awnings
Semi Cassettes are just that, semi encapsulated. Generally, Semi Cassette Awnings have an extruded aluminium hood or pelmet and a broadly shaped front rail. Sometimes these front rails can wrap themselves significantly under the mechanical components of the awning and offer almost a Full Cassette look. Semi Cassettes are visually appealing and are a very modern looking awning still applicable for design-sensitive areas.
Open Style Awnings
Open Style Folding Arm Awnings are a more traditional awning look. On older homes, the Open Style can be quite beneficial. They have an exposed fabric valance that can be cut straight or can come in a scalloped pattern to help them stand out. Open Style awning can also suit the ultra-modern home with modern colours and sleek trims.