Melbourne Outdoor Blinds & F
olding Arm

Awnings
At Undercover Blinds, we are experts in the production and installation of folding arm awnings and blinds in Melbourne. We take pride in our amazing selection of high quality retractable folding arm awnings, designed and engineered by the very best manufacturers in Australia and Europe; namely: Turnils, Weinor, BAT and Rollease Acmeda.
Custom-measured and assembled to spec by our expert shade technicians in our Melbourne factory, our folding arm awnings come in a variety of colours and shades, with powerful powder-coated extendable arms engineered to perfection. Supported by a plethora of luxury add-ons and accessories such as LED lights for evenings out on the veranda or heaters when cold spells kick in, they can be fully automated via Google Home, Apple Homepod or Alexa smart home functionality with industry-leading Somfy home automation controls.
TALK TO OUR TEAM TO GET STARTED TODAY
The Best Folding Arm Awnings Melbourne
Folding arm awnings provide complete shade and are easy to use. They offer Melbourne homes and businesses with patios, terraces, or alfresco entertainment areas the opportunity to enjoy outdoors living and extend their live-in or retail space in style. Custom measured, expertly assembled and installed by our shade technicians, they are a wonderful addition to any home or business!
Built to last and to withstand heavy usage by consumers, our retractable folding arm awnings feature manual or motorised options. They can even be operated via the latest smart home features with voice commands, automatic strong wind retraction, or on a timer – so you can enjoy the privacy and respite from the sun's glare when you need it.
All of our awnings, blinds and shades come with a 5-year warranty. Our Awnings team can help you choose the best system for your home.
All our materials not only look great, but can survive the harsh Australian sun.
Come to our showroom to see 36 working displays!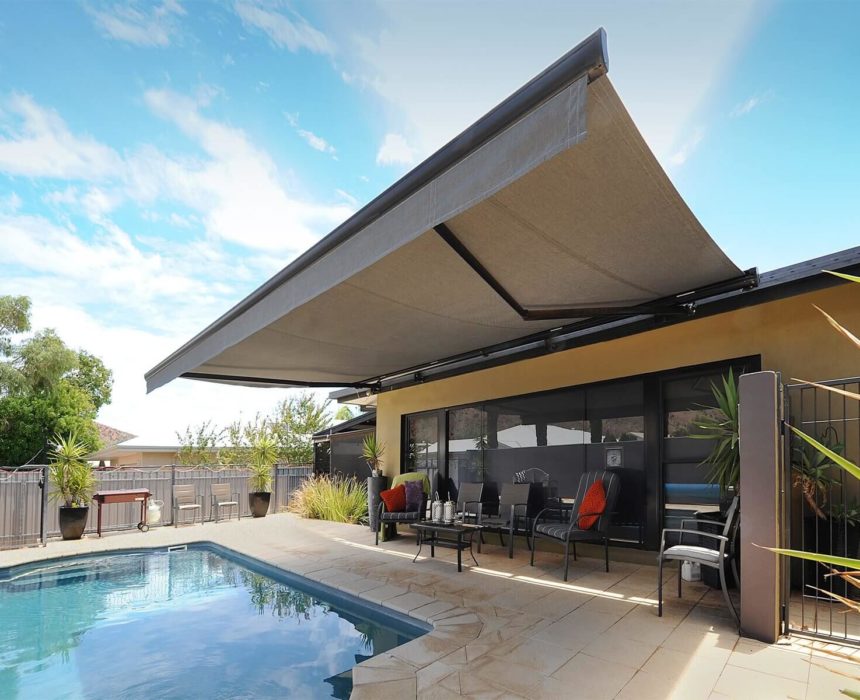 Custom Outdoor Awnings For Any Occasion
Beyond Melbourne finest retractable folding arm awnings, Undercover's team can source for you a multitude of alternate shade options from retractable and glass roofs, alfresco blinds, pleated patio blinds and sun blinds to dutch hoods for a retail store or hotel canopy.
We are by far, Melbourne's most experienced outdoor awning manufacturers, custom-fitters and installers. Compare our range and expertise to our competition and read our many 5-star reviews.
Rain or shine, no matter the season, our friendly staff can recommend the very best outdoor awning to suit your needs.
Visit us at our Carrum Downs Showroom or contact by calling us on 1300 742 013 for any enquiries or for a free measure and quote regarding awning installations.
Excellent products, good communication and super friendly installation staff. I would definitely recommend this company.
Anthony and Dallas were delightfully easy to deal with and very efficient.
Thanks all
Frequently Asked Questions on our Folding Arm Awnings
We custom build and fit our outdoor blinds directly from our base of operations in Melbourne. Here are some answers to common questions from customers on our custom outdoor builds and installations of folding arm awnings Melbourne wide!.
How much does a Folding Arm Awning cost?
All our Folding Arm Awnings are custom made. This means that there is no set price as the Folding Arm Awning does not come at a set size. As we have over 40 Folding Arm Awnings in our range, a price guide will place your Folding Arm Awnings between $2,500 and $8,000, depending on the size for a mid-range unit ranging from 2 metres to 7 metres wide.
How much does it cost to motorise a Folding Arm Awning?
From as little as $650 you can operate your awning with an entry-level motor, better quality European motors are approximately $1,000 depending on the size. Popular add-ons such as motion and wind sensors, hand held or wall mount remote controls. You can also add the blind to your existing home automation setup!
How long do Retractable Awnings last?
We will not sell Folding Arm Awnings that have to be replaced next year! We sell quality built European-designed awnings projected to last 30+ years. Life expectations for fabric is between 10 – 15 years until a replacement is required.
Can I leave my awning out in the rain?
Rule of thumb, yes your semi cassette & full cassette awning is able to handle a light drizzle of rain, but water should not pool on the fabric. The awnings are a shade solution, not a weatherproofing solution. Check out our Retractable Roof System page for waterproof shade solutions.